Healthy, youthful skin is made up of many components including collagen, elastin and hyaluronic acid. Hyaluronic acid is a naturally occurring substance found in the skin that maintains its volume and structure. As we age, the hyaluronic acid begins to break down, causing the skin to sag and lose fullness. Juvederm, an hyaluronic acid filler, has the ability to restore youth by filling the areas in the face that have lost structure over time.
About Juvederm
Juvederm is an FDA approved filler with the ability to create results lasting twelve to twenty four months, depending on which Juvederm product is used.* It can be injected in the cheeks, temples, jawline and chin to add volume and restore lost structure. Juvederm is also a great filler to use to add volume and fullness to lips thanks to its soft, gel consistency.
Juvederm Before and After Photos
Click to Enlarge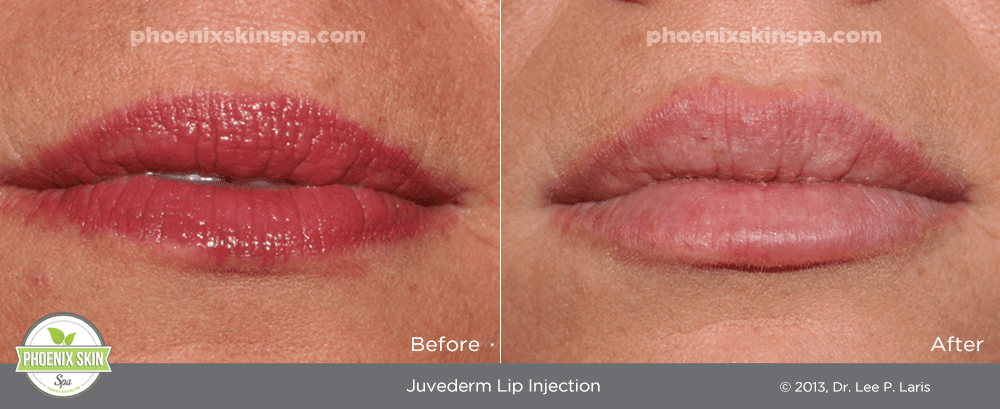 *Individual Results May Vary
Contact Phoenix Skin Today for More Information
Contact us at Phoenix Skin Spa to schedule a consultation!
All photos contained in this web page are protected by Phoenix Skin Spa copyright and may not be copied, linked, or redistributed in any form
Read about our Medical Director Dr. Lee Laris
*Individual Results May Vary